The recent changes caused by the pandemic have really shone a spotlight on mental health in the workplace. At first, the primary concern was physical health, and a slew of changes like social distancing were introduced to keep people safe. However, everyone slowly realized the massive toll these changes were taking on their mental health. 
A 2020 survey by the Indian Psychiatry Society (IPS) revealed that the lockdown had led to a 20% increase in mental health related cases, while the National Commission for Women (NCW) reported a sharp rise in domestic violence cases. This led to many organizations realizing they had to play a bigger part in the mental well-being of their employees.
How much of an impact can mental health have on job performance? Turns out, a lot. Employees aren't as engaged or as productive as they could be. There are also more conflicts and disruptions. It works in favor of businesses to promote mental well-being in the workplace. Employees not only perform better, they also feel more loyal towards employers who care. 
There are some easy ways for organizations to promote better mental health in their offices. Most of these don't require any drastic changes, just more mindfulness on everyone's part. 
Have Mental Health Benefits
Salary is a big deciding factor when it comes to onboarding and retaining employees. So are the benefits a company offers. Increasingly, people want to work for companies that offer the right benefits. What's good for employers is that a wide range of benefits fall under this category. Healthcare plans, flexible hours, therapy subscriptions, child/elder care support, etc., can all help improve mental health in the workplace. Johnson & Johnson is known to extend its resources and programs to family members of employees, which contributes to happy, well-functioning homes. 
Set Realistic Targets
Businesses come down to the bottom line, which can put pressure on employees to overwork themselves. Many people are still working from home, often struggling to balance their personal and professional lives. Employers can lessen the workload on employees as well as help them prioritize their tasks. Another way to boost mental health in the workplace is to automate some manual, repetitive tasks. These acts will go a long way in ensuring that given targets don't overwhelm employees.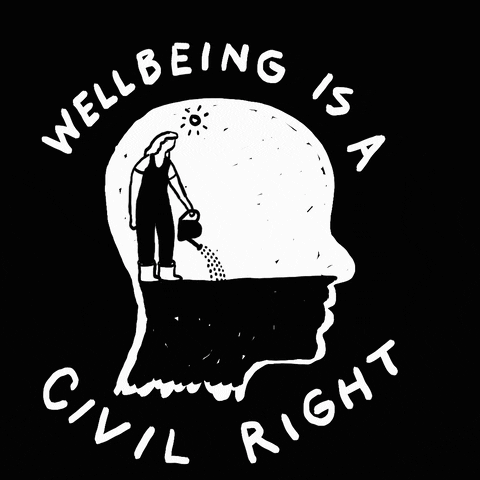 Encourage Communication
Over the years, we've found that having an open-door policy can be great for all professional setups. It creates an atmosphere of trust and ownership when everything is above board and people don't feel stifled. It also supports better mental health in the workplace when employees get along with each other and have greater team spirit. Employers should work to create open and honest communication channels. For example, EY started an initiative – "r u okay?" – to encourage conversations about mental health. LonePack, an NGO, works with schools, colleges, and organizations to combat various mental health issues.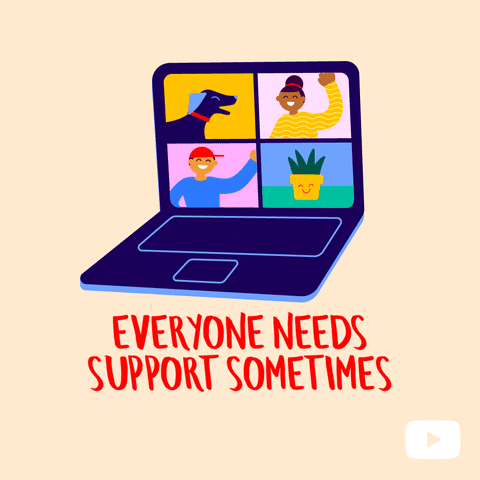 Promote Healthy Snacking
Many offices have some food or snacks available for employees either for free or at reduced rates. These items are usually not the healthiest options. They're often not cleaned well, not stored optimally, oily/greasy/fattening, and not fresh. This adversely affects the health of the employees. One way to promote mental health in the workplace is to ensure that people have healthy options on the menu. You can also follow Unilever's example and create an app that dispenses health information and assistance to employees when they need it. 
Build a Collaborative Culture
Many employees will hold toxicity responsible for reduced mental health in the workplace. When people don't get respect, job security, good compensation, and safe working conditions, they're going to suffer the consequences. Toxic workplaces also have high turnover rates, which causes a waste of company resources. Upper management should set the tone of collaboration by using team-building exercises. Making people feel like they're part of a team/community helps boost serotonin levels. You can also take inspiration from Barclay's 'This is Me' initiative, which encourages employees and management to share personal stories of mental health struggles. Such initiatives can make people feel less alone with their struggles. 
Add Greenery
Different kinds of research have shown that spending time in nature is good for humans. Unfortunately, we can't relocate our offices to the great outdoors, but we can add a touch of greenery to the office. Placing some plants makes the office look chicer and boosts mental health in the workplace at the same time. You can also encourage employees to keep smaller plants or succulents on their desks if they like. 
Improve Lighting
We know now that our circadian systems can be thrown off by bad lighting. Poor lighting can also make people feel depressed and reduce energy levels. Studies show that exposure to blue light can boost performance by making people feel more alert. With all this information in hand, you can see how lighting can affect mental health in the workplace. It's time to ensure your employees have good lighting. For those employees struggling with depression, there are NGOs like Connecting NGO, which is a non-judgemental listening service and can be reached at 9922004305/9922001122 from 12 to 8 PM. 
These are just a few small steps that employers can take to boost mental health in the workplace. Each office is a dynamic setup, and some of your options will depend on the kind of work that's done. That said, the better the mental health of your employees, the better the results you'll get from them. So, this is a worthwhile step that all organizations should take. 
"Share"